An independent feature-length audio drama
A song, a pressed flower, and the sound of two girl's voices recovered from a burned wooden beam by using a laser to read its charred surface like the grooves of an old 78rpm record. These are the clues that archaeologist, Digger Morgan, discovers while working on a routine Maryland plantation dig. Who were the girls? When was the fire? The answers all lead to 1920s jazz pioneer, Kit Jeffers, whose voice mysteriously appears on Digger's computer, and whose existence remains haunted by a singular tragic event.
Bonus tracks
Give a listen to
The Making of
In The Embers
here. It's an entertaining 60 minutes of interviews with the authors, the actors, the musicians, and useful information about writing and producing audio theater.

We also interviewed Robin Miles and Jacquie Maddix on
Sound Affects
in December 2016, about the play and their parts in it.

Podcast by
Midnight Audio Theater, Ep. 176
and
Ep. 177
.
it was especially nice to work on something intelligent, and that's so well done.
Tom Lopez, ZBS
Original songs
by Mike Wheaton and Brian Price, vocals by Robin Miles.

In the Embers
(Wheaton/Price, FarOff Music)

My Gorgeous Boy
(Wheaton/Price, FarOff Music)

My Columbine
(Wheaton/Price, FarOff Music)


Amazing Grace
(Newton, Public Domain)

Italian Aviation
(Deodato/Vanzetti, Callahan)


Songs on the radio:
Home Is the Road
(Wheaton/Price,
McClure/Trowbridge Publishing)

I Surrender Dear
, Ben Webster

Some Day Blues
, Pete Johnson Blues Trio

5 Foot 2
, Golden Gate Orchestra

Me & The Man In The Moon
, Ambassadors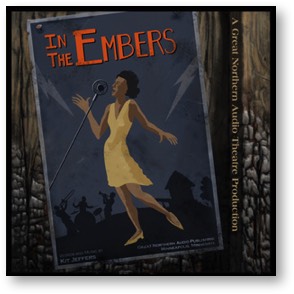 Edwin Strout

– Digger Morgan

Robin Miles

– Kit Jeffers

Olivia DuFord

– Young Alice Jeffers

Dawn Krosnowski

– Susan

Gordon Smuder

– Tom

Susanne Becker

– Cindy

Tom Joyal

– Berringer

Charlie Meitzner

– Denny

Dean Johnson

– Epstein

Jacquie Maddix

– Old Alice

E. G. Bailey

– Reynolds
Written and Produced by Brian Price and Jerry Stearns

Recorded by Jerry Stearns

Music by Mike Wheaton

Songs by Mike Wheaton and Brian Price

Directed by Brian Price

Cover art by

Christine Mitzuk

Mixed at Froggy Acres, Fort Miller, New York, with Tom Lopez
The story is excellent, the music is excellent, the audio quality is excellent, and so are the actors. This is a drama that goes in the permanent collection.
Scott Danielson, SFFaudio.com
Fascinating story, with some terrific performances.
Stefan Rudnicki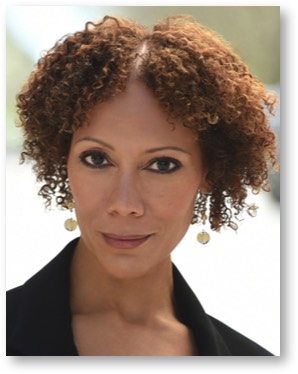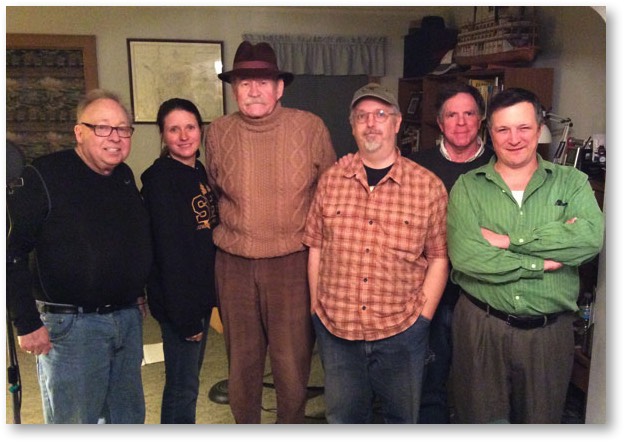 Tom Joyal - Susanne Becker - Charlie Meitzner - Gordon Smuder - Brian Price - Edwin Strout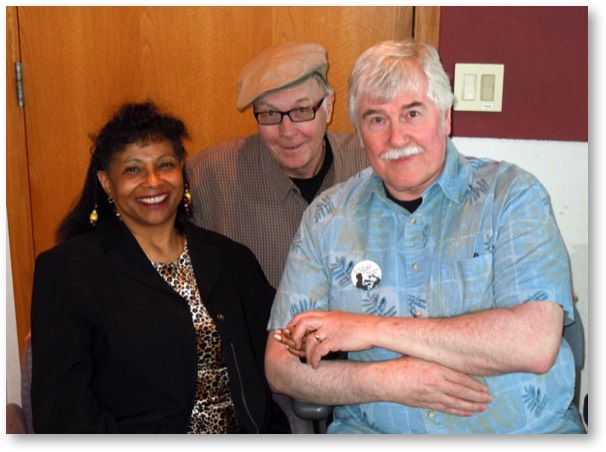 Jacquie Maddix - Dean Johnson - Jerry Stearns
at the studio of KFAI community radio