The Recollections of Turner Ashbey
Turner Ashbey, Chapter 24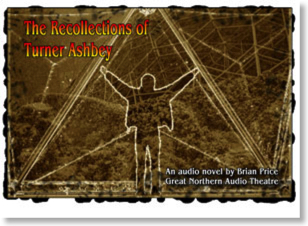 Writer, historian and former ambassador to the Great State of Colorado, Turner Ashbey looks back at his life including his on and off again relationship with resistance leader, Laze Fitzgerald.


Chapter 24
Those old personal tracking memory chips were nothing but a pain in the rear. Turner and Laze's chips have flipped and now they are in each other's heads. How muc
4
room is in there?
The Recollections of Turner Ashbey, Chapter 24
(14 minutes, 10 MB)


See all the Turner Ashbey Chapters
here
.


---