A Poem for the Climate
This year is the
50th Earth Day
, April 22nd. In commemoration of this event the
HEAR Now Audio Fiction Festival
presents an original poem for the climate.
The New Silence
is written and directed by Brian Price, of the Great Northern Audio Theatre. It features the voice talents of
Dion Graham
and
Jane Oppenheimer
, and an original musical score by
Jason Kao Hwang
. It was performed live at the 2019 HEAR Now Festival in Kansas City. The program includes the poem followed by commentary by the author and the performers.

It's first broadcast is on
Sound Affects: A Radio Playground
, on KFAI Community Radio in Minneapolis, MN, Sunday, April 19, at 9:30 PM. (9:30 PM Sundays at
KFAI.org
.) The shows
archives
are kept for two weeks after the broadcast. It's a meditation we hope you will enjoy.

Also on the Sound Affects program you can hear a related song,
Greta, Put Your Boots On
, with lyrics by Brian Price, music and performance by Mike Wheaton. (Available on
YouTube
) And there are three other short works by Brian, all with some connection to climate change – or perhaps a bit of culture change.


Wireless Theatre makes it all free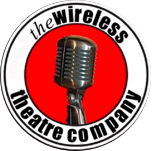 The UK-based
Wireless Theatre Company
has just changed their download model, and made everything available for FREE. I encourage you to try them out. Their production values are superior, with great acting, music and sound. They're nice people, too. Some of them came in to town a few years ago when they won an
Ogle Award
for part of their
Springheel'd Jack
series. Short pieces long series, comedy and suspense – everything you want for good listening.


---
---