A Poem for the Climate
This year is the
50th Earth Day
, April 22nd. In commemoration of this event the
HEAR Now Audio Fiction Festival
presents an original poem for the climate.
The New Silence
is written and directed by Brian Price, of the Great Northern Audio Theatre. It features the voice talents of
Dion Graham
and
Jane Oppenheimer
, and an original musical score by
Jason Kao Hwang
. It was performed live at the 2019 HEAR Now Festival in Kansas City. The program includes the poem followed by commentary by the author and the performers.

It's first broadcast is on
Sound Affects: A Radio Playground
, on KFAI Community Radio in Minneapolis, MN, Sunday, April 19, at 9:30 PM. (9:30 PM Sundays at
KFAI.org
.) The shows
archives
are kept for two weeks after the broadcast. It's a meditation we hope you will enjoy.

Also on the Sound Affects program you can hear a related song,
Greta, Put Your Boots On
, with lyrics by Brian Price, music and performance by Mike Wheaton. (Available on
YouTube
) And there are three other short works by Brian, all with some connection to climate change – or perhaps a bit of culture change.


Wireless Theatre makes it all free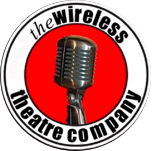 The UK-based
Wireless Theatre Company
has just changed their download model, and made everything available for FREE. I encourage you to try them out. Their production values are superior, with great acting, music and sound. They're nice people, too. Some of them came in to town a few years ago when they won an
Ogle Award
for part of their
Springheel'd Jack
series. Short pieces long series, comedy and suspense – everything you want for good listening.


---
---
So Many Little Things…

The world has changed – a lot. Jerry has taken to pre-recording his
Sound Affects: A Radio Playground
shows for Sunday night broadcast. This gives him a chance to do some more adventurous things that can't really be done live. He also gets in a little production practice, which is always a good thing. As for
The Great Northern Audio Theatre
, some of the larger projects that we have been working on have been put on hold, or shifted into slow motion for a while. We don't know how long that might be. We have a number of related audio projects that we can do, and have been doing. So let us tell you about those.


Last Tuesday Podcast

Norman Corwin Award winner Marjorie Van Halteren produces the
Last Tuesday Sound Art Podcast
from her home in France.
Silence Is Coming
is an episode she and Brian Price created at a distance back in January of last year.


Safe Karaoke

Last July we wrote a piece for Tim Wick's
Big Fun Radio Funtime
cast to perform at Convergence 2019. Brian and Jerry had this idea about when automation comes too close to entertainment, in this case Karaoke. Here is
Practicing Safe Karaoke
. And there is more free comic audio from Big Fun Radio Funtime, and other people we have worked with on our
SideTracks
page.


Earlid
Brian and his daughter, Eleanor have joined some very nice company with
Earlid
. They decided to try a different way to talk about the environment and climate change — get personal and get surreal. Eleanor plays the music on the piece, as well as performing some of the vocals.
Earlid
is "an online gallery of evolving exhibits of sound art". Here is
Vanishing
.


Archives

Jerry was digging back into various archives and came up with a short poem scribed for a fanzine long ago. He had David Ossman read it for him, and then added some sounds to fill it out. It's about the consequences of noise pollution. Please tune your ears to
Listen! I Can't Hear It Still
, but don't play it too loudly.


Bent Sunshine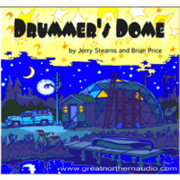 Some time ago we produced
Drummer's Dome
, the story of an aging rock n roll musician who is finally able to build his dream house, a geodesic dome on a lake shore. On the web page for that work we included the play list of songs on the last album,
Excess Is Not Enough
, by Drummer's band,
Bent Sunshine
. Brian and Jerry have begun posting snippets of some of those songs, recovered from dusty old vinyl albums in a fictional basement. Give a listen, and see what you think of a 1969 band.

Free Sound Effects

The entire catalog of sound effects in the
BBC Sound Effects Library
has now been posted online, in WAV format, for personal use. It has a very limited searchability, so you have to slog through them click by click; and there's a LOT there, over 16,000 sounds. Remember, they are for personal or educational use only, you still have to license them for commercial productions.

Matthew Fecher, at
AudioKit Pro
has released a
FREE
set (over 800 loops) of
Keyboard samples
, recorded many years ago on Casio and Yamaha keyboards. Compared to today's synthesizers and computer loops, they are just toys. But the vintage sound is fun and can be creatively useful. And they are
Free
to get and
Royalty Free
to use. So
download the 490 MB zipped collection
and see what you can do with them.



---
---