Turner Ashbey, Chapter 7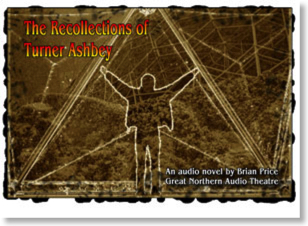 Writer, historian and former ambassador to the Great State of Colorado, Turner Ashbey looks back at his life including his on and off again relationship with resistance leader, Laze Fitzgerald.


Turner and Laze Fitzgerald talk about the recent history of the Republic of Texas and how everyone was afraid of what it meant. They have an afternoon of feeling relaxed and free, and suddenly discover that they aren't as alone up there on the mountain as they had thought they were.


The Recollections of Turner Ashbey, Chapter 7
(12 minutes, 8.4 MB)
---