Turner Ashbey, Chapter 10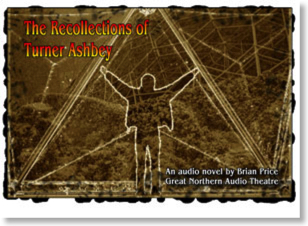 Writer, historian and former ambassador to the Great State of Colorado, Turner Ashbey looks back at his life including his on and off again relationship with resistance leader, Laze Fitzgerald.


Young Turner and Laze Fitzgerald are working in an intelligence library when the power goes out. Laze tells him a secret about herself, and she says he must come with her because "they" are coming.


The Recollections of Turner Ashbey, Chapter 10
(15 minutes, 11 MB)
---